View analytic
Kubernetes: Developing on Windows, Deploying on Linux [B] - Rodrigue Cloutier, Ubisoft
Feedback form is now closed.
---
Speakers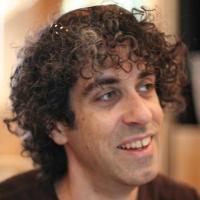 Lead Technique, Ubisoft
Rodrigue's unusual career path, starting in marine biology and progressing into game programming, allowed him build a solid experience in complex systems. As a senior technical lead at Ubisoft, he is now heading up the implementation of a new online platform, backed by Kubernetes, for future games. He is also involved in the community as a contributor on Kubernetes, minikube and Helm. Proud father of 3, Rodrigue lives in Montreal.
---
---
Wednesday March 29, 2017 14:40 - 15:15
B 07 - B 08
Berlin Congress Center, Alexanderstraße 11, 10178 Berlin, Germany